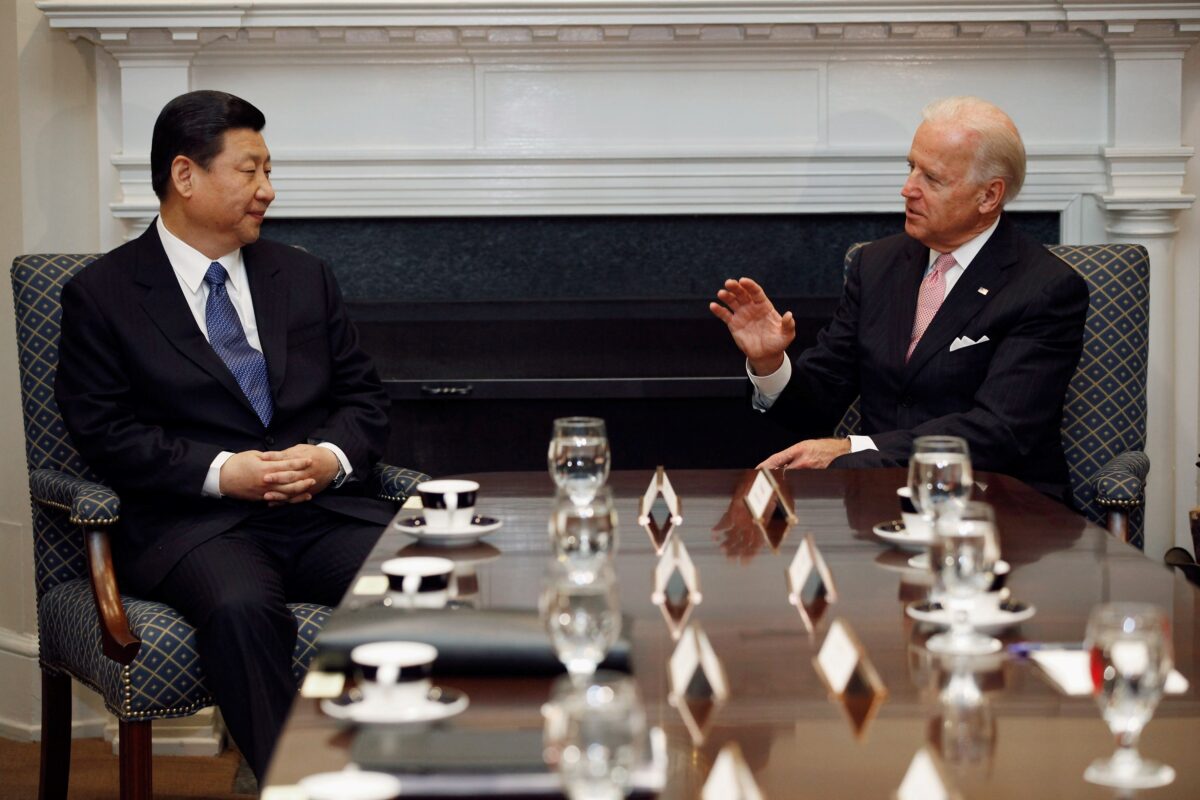 Communist China is engaged in a relentless march for influence throughout the globe, according to the White House, and President Joe Biden wants to meet with its leadership.
The White House is acknowledging that the Chinese Communist Party (CCP) is making strides in puffing up its international reputation following a CCP-brokered deal to reestablish diplomatic ties between Saudi Arabia and Iran.
"China has made no secret of the fact that it wants to expand its influence around the world, whether that's in Africa, Latin America, or the Middle East," said National Security Council Coordinator for Strategic Communications John Kirby during a March 17 press call.
Kirby said that the CCP was using the newly brokered deal to inflate its standing in propaganda. But when asked whether the deal was part of a wider CCP strategy to expand its legitimacy and undermine the United States, Kirby demurred.
"I would be cautious in speculating that there's some sort of grand strategy afoot," Kirby said.
"It's more a part of their attempts to increase their influence and to look as though their influence is in fact increasing."
The surprise announcement of the deal comes shortly after the CCP's failed attempt to position itself as a peace broker in the ongoing Russian conquest of Ukraine.
The regime issued a 12-point "peace plan" in late February, despite never having met with Ukrainian officials on the matter. The document repeated several Russian propaganda points and claimed that the United States and its NATO partners were at fault for the war.
"There are some things I disagree with, that I think the entire world disagrees with," Ukrainian President Volodymyr Zelenskyy said of the document at the time.
"[But] I want to believe that China is going to side with the idea of peace and fairness, which is our side."
Still, the CCP's increasing engagement in international affairs and its efforts to rally authoritarian powers against the United States have not gone unnoticed by the White House.
To that end, Kirby said that the Biden administration was in the early stages of setting up an in-person meeting between the president and CCP leader Xi Jinping.
"The President has said he wants to talk to President Xi in the near future," Kirby said. "We will work to set that up."
"To my knowledge there's been no outreach to the Chinese to work on the logistics at this point."
Original News Source Link

Running For Office? Conservative Campaign Consulting – Monthly Rates!