The White House Office of Personnel Management (OPM) quietly deleted a webpage tracking how much official time federal employees spend working on labor union tasks.
The OPM, which oversees federal employment and recruiting, removed both the webpage and reports assembled over the past two decades analyzing how much taxpayer money is spent funding union activities. Additionally, OPM appears to have stopped assembling official time reports, which have historically been published every few years during the past four presidential administrations since 1998.
"If federal employees are going to be legally permitted to engage in union work while on-the-clock, the very least taxpayers are owed is an accurate accounting of the associated costs," Maxford Nelson, the director of research and government affairs at free market think tank Freedom Foundation, told Fox News Digital.
"While the past four presidential administrations — two Democrat and two Republican — have documented and reported on the scope and cost of taxpayer-funded union time across the federal workforce every 1-2 years, the Biden administration has yet to do so even once," he added. "Were a new analysis to be conducted, it would almost certainly show that more federal employees are spending more of their workday than ever away from their posts working on union business."
REPUBLICANS WARN BIDEN ADMIN'S FOREIGN FARM WORKER RULE IS 'GIVEAWAY TO BIG LABOR'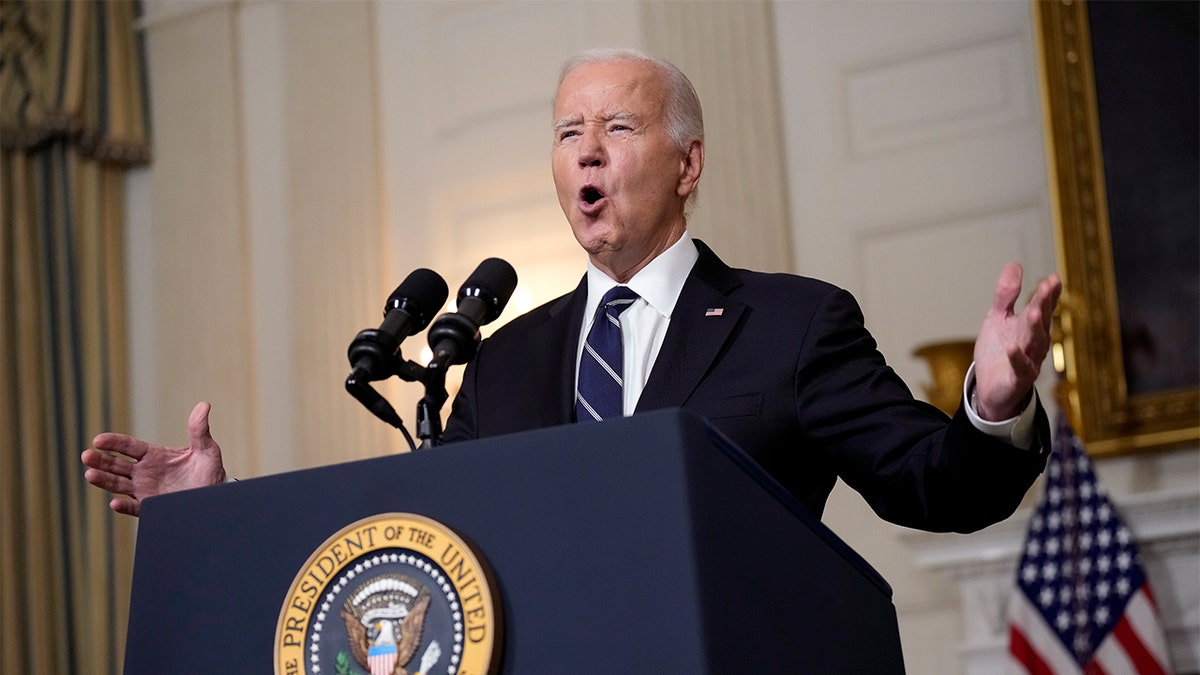 The most recent OPM analysis of official time use was conducted in 2019 under the Trump administration. The report showed that federal employees with taxpayer-funded salaries spent 2.6 million hours working on union chores, costing American taxpayers about $135 million.
In a statement to Fox News Digital, an OPM spokesperson said the webpage and past official time reports were deleted as part of a website reconfiguration. However, the spokesperson failed to say when or if the site would be restored, and it remains unclear if any other webpages were impacted by the apparent months-long reorganization.
BIDEN USES TRUMP'S OWN WORDS AGAINST HIM IN BID TO RECAPTURE THIS MAJOR VOTING BLOCK FOR DEMS IN 2024
"The Civil Service Reform Act of 1978 provides official time to federal employees to conduct certain union activities in recognition that unions have a statutory obligation to represent all bargaining unit members, regardless if they pay dues," an OPM spokesperson told Fox News Digital.
"Previous reports on official time are not currently available because OPM is reorganizing our website to improve navigation and customer experience."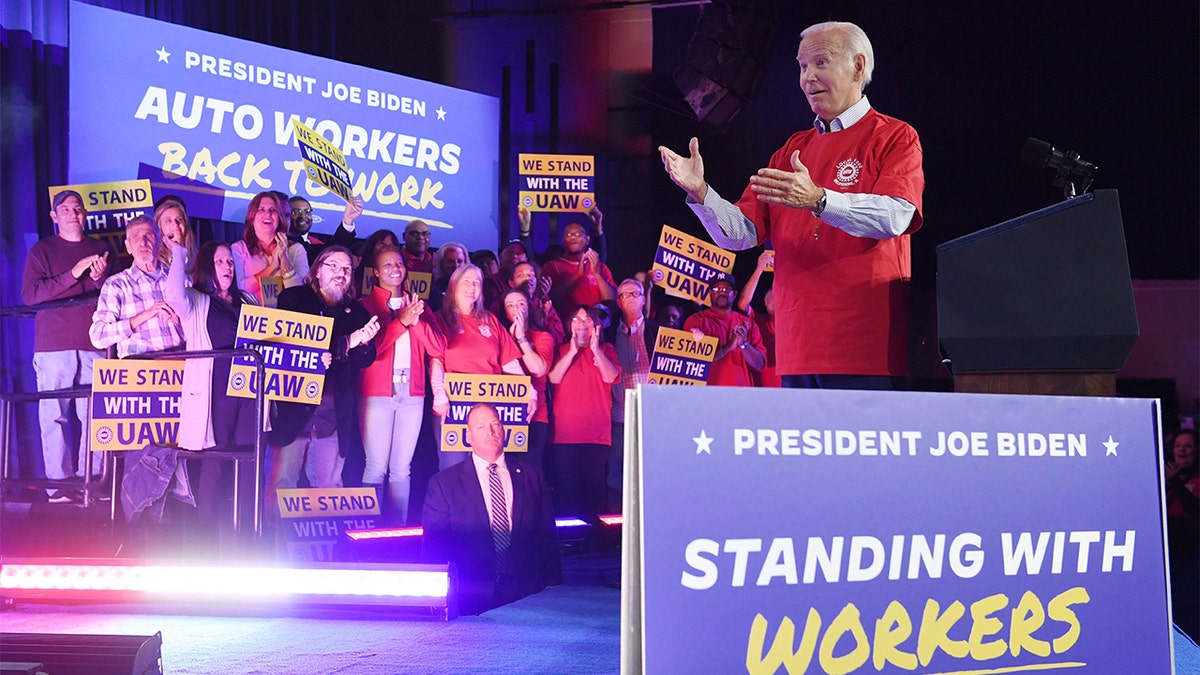 Meanwhile, the amount of time devoted to union tasks on federal taxpayer-funded salaries has likely experienced a sharp increase since President Biden took office. In May 2018, former President Trump issued an executive order limiting the amount of official time that could be used across the federal workforce to the extent permitted by law, an action Biden immediately repealed upon taking office in January 2021.
And the Biden administration has broadly made promoting greater union membership a top priority. The White House Task Force on Worker Organizing and Empowerment announced in March that OPM's efforts to increase the number of federal workers in a labor union have led to an additional 80,000 workers unionizing since 2021, a 20% increase.
CLICK HERE TO GET THE FOX NEWS APP
"Unfortunately, the Biden administration not only reversed Trump-era rules designed to minimize taxpayer-funded union time, but appears to be actively working to prevent the public from easily accessing past government research documenting how much time federal employees spend working for a union and what that lost time costs taxpayers," Nelson told Fox News Digital.
"Instead, the Biden administration is spotlighting and celebrating its efforts to get more federal employees to join unions and to give these private special interest groups even more control over the already sclerotic federal bureaucracy. This administration's contempt for taxpayers is palpable."
Original News Source Link – Fox News

Running For Office? Conservative Campaign Consulting – Monthly Rates!