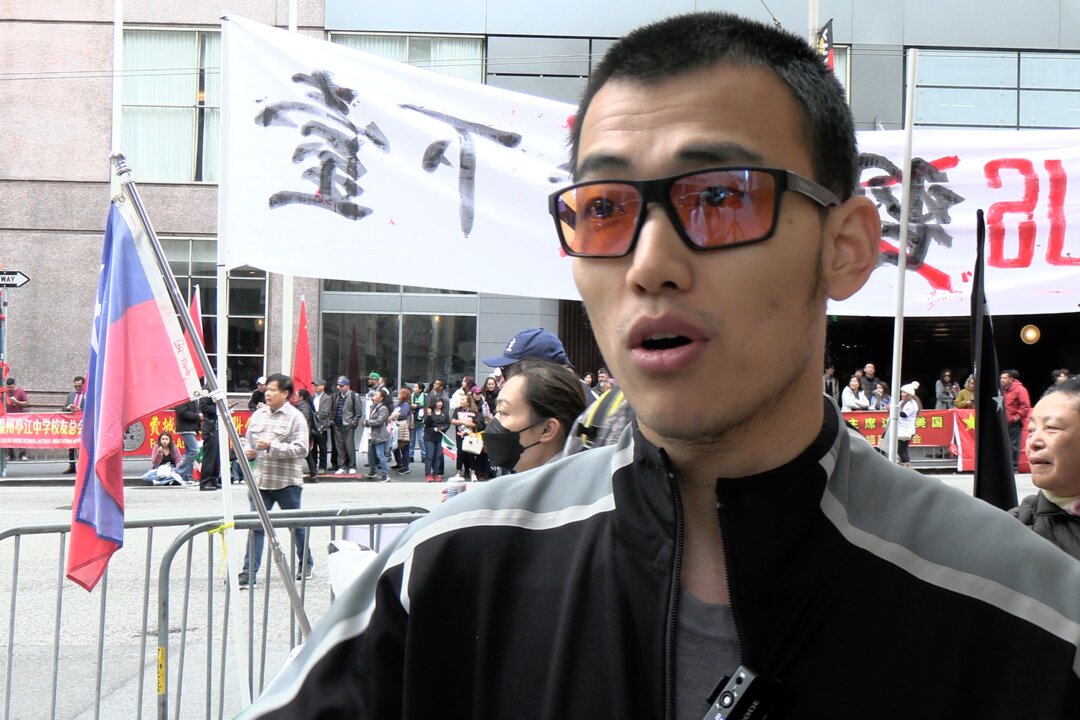 Demonstrators from all over the world are gathering in San Francisco, Calif., to protest against Chinese leader Xi Jinping's and the Chinese Communist Party's rule over the people of China, during the Asia-Pacific Economic Cooperation (APEC) leaders' week.
Steven Guo, a Chinese citizen living in the United States, was among those protesting on Nov. 16 outside of the Hyatt Regency hotel in downtown San Francisco, where the Chinese leader was staying.
Mr. Guo told NTD that the Chinese police had been harassing and intimidating him and his family in China because of his activities encouraging democracy on social media, and that that was why he came to San Francisco to protest.
"They told me that as long as I'm a PRC citizen, I'm not permitted to say any bad things against the communist tyranny," he said.
He called on all the Chinese people—both inside China and overseas—to stand together and push for a "new China," and to tell Mr. Xi, "You have no right to rule over us."
Original News Source Link – Epoch Times

Running For Office? Conservative Campaign Consulting – Election Day Strategies!