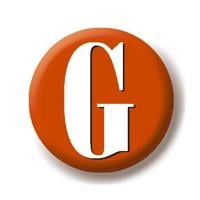 Now that a removal of Joe Biden from the 2024 Presidential ticket has become apparent due to the ravages of old age, one is left to consider who might be viable to win the nomination.
The pickings get mighty thin from where I sit.
Normally, attention would turn toward the vice president, but that is simply not going to happen for a couple of reasons: The president still maintains he will run (he really has no other option than to say this regardless of his ultimate decision) and Kamala Harris has done almost the impossible by having lower voter approval ratings than Joe Biden. Deservedly so, I might add.
Other octogenarians in the mix include non-Democratic Socialist Bernie Sanders and perennial loser Hillary Clinton. Bernie has already said he won't go through another campaign, and Hillary Clinton might possibly be the most hated politician in America. No easy task, as I have included Donald Trump in the calculation.
Elizabeth Warren? Alexandria Ocasio-Cortez? Pete Buttigieg?
The kook wing of the Democratic Party is predominant, but there are still a few around who believe a good candidate has to have (as a condition for running) a viable chance of winning.
I've become convinced over the last few weeks that California Gov. Gavin Newsom will seek and win the nomination. He fulfills a couple of missing elements that would prove to be a tremendous advantage. That is … he is a good looking fellow who has the ability to read from a teleprompter, and he isn't 80.
Never mind the fact that California leads the nation in poverty rates, citizen migration to other states, homelessness, rampant and unabated crime in major cities such as San Francisco and Los Angeles, fentanyl deaths, and a perennial water shortage caused partially by the fact that the left in California will not build adequate reservoirs for water storage as this would "disturb the land." Other than that, he appears to be doing swell.
Quite a talent pool with this bunch.
Perry Davis
Carthage
This story expires at 10:06am on Friday November 4th, 2022 and will be deleted.