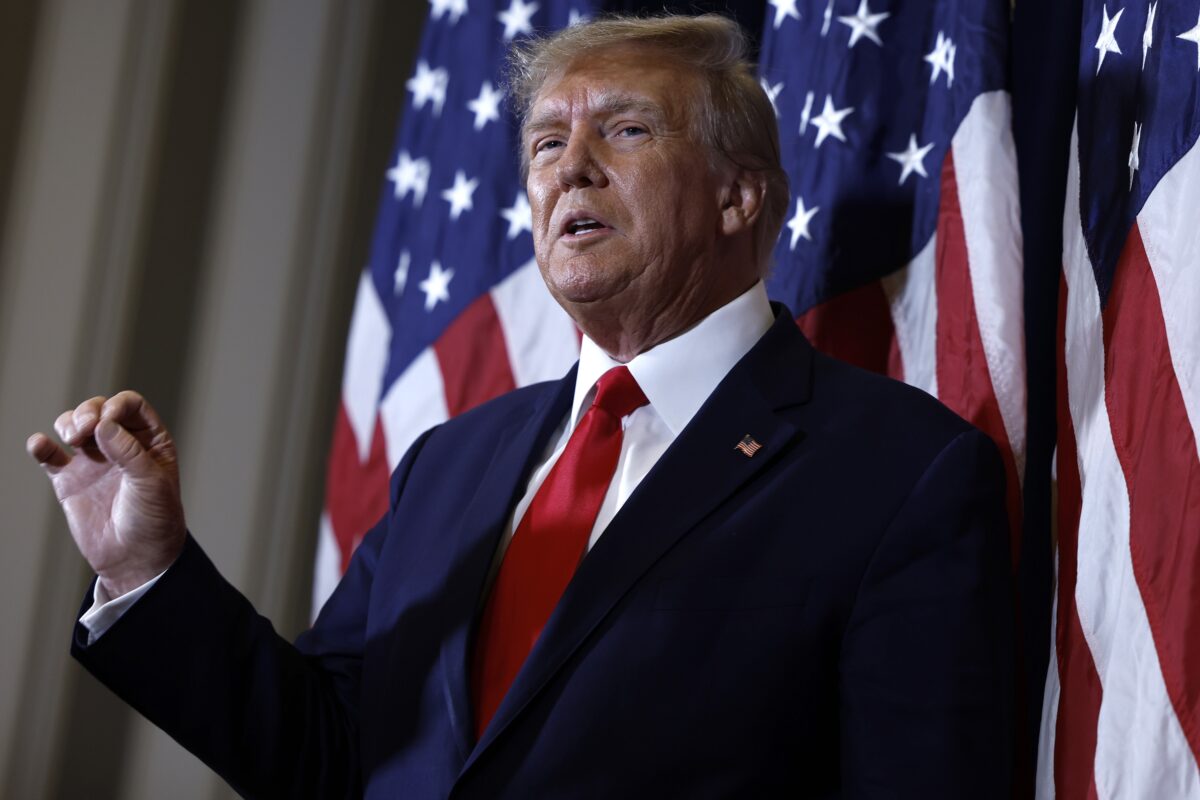 YouTube restored former President Donald Trump's channel after two years of restrictions, a spokesperson confirmed to The Epoch Times.
According to Leslie Miller, VP of YouTube Public Policy, the former president will be able to upload new content following the company's assessment of the value of voters having access to information from the presidential candidate.
"Starting today, The Donald J. Trump channel is no longer restricted and the ability to upload new content is restored," Miller said in a statement sent to The Epoch Times on March 17.
"We carefully evaluated the continued risk of real-world violence, balancing that with the importance of preserving the opportunity for voters to hear equally from major national candidates in the run-up to an election. This channel will continue to be subject to our policies, just like any other channel on YouTube."
After the upheaval on Jan. 6, 2021, YouTube first suspended Donald Trump's account, saying it had broken its rules by broadcasting content that encouraged violence.
After a month, the business announced that it would remove the limitations, which prevented Trump from uploading fresh films, once it had concluded that "the risk of violence has decreased."
Also, YouTube implemented restrictions, such as blocking comments on videos hosted on Trump's channel. However, it's as yet unclear whether Trump will begin to use the streaming platform again.
Since the start of his social media site, TruthSocial.com, the former president has extensively used that medium for conveying his messages to the American people, despite Twitter having reinstated Trump's account.
Meta, who owns Facebook and Instagram, reinstated Trump's Facebook and Instagram accounts just weeks ago after a two-year suspension.
However, on Feb. 20, Trump acknowledged that many of his followers have been waiting for him to return to both Twitter and Facebook after two years of him being banned from the sites, but said that he prefers to use his own Truth Social platform instead.
"I've been invited back," Trump said. "It's waiting, I guess. Twitter has close to 90 million people waiting. But I think I get a very strong word out on Truth, and there's something very beautiful about it."
"They want me back so badly on Twitter," the 45th president said. "They want me back on Google. They want us back badly on Facebook."
Multiple reports have claimed that Trump was preparing to return to Facebook and Twitter but, on Monday, he dubbed the platforms "boring" and said they are riddled with "fake accounts."
Late in January, the American Civil Liberties Union made a statement backing Trump's reinstatement to Facebook, saying, "This is the right call. Like it or not, President Trump is one of the country's leading political figures and the public has a strong interest in hearing his speech."
Original News Source Link

Running For Office? Conservative Campaign Consulting – Monthly Rates!